Jurassic World: Dominion Dominates Fandom Wikis - The Loop
Play Sound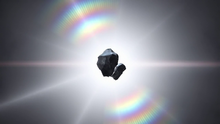 Shadow Metal (不在金属, Fuzai Kinzoku (Shadō Metaru)?, lit. "Nonexistent Metal") is a rumored metal which doesn't exist naturally in the world.
Principles
According to Saten Ruiko, rumor has it that when hundreds of esper abilities clash (like during the Daihaseisai), a metal is created which doesn't naturally exist.[1]
Chronology
Toaru Kagaku no Railgun
Daihasei Festival Arc
Main article: Daihasei Festival Arc (Railgun)
During the Daihaseisai, Saten Ruiko, having learnt about the rumor concerning Shadow Metal, tried to investigate it, getting into trouble in the process.[1][2][3][4] At that time, the rumor was described as having developed from the increased security to prevent people from stealing DNA maps during the games, apparently baseless.[2][4]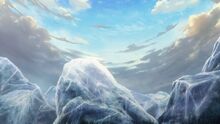 However, during the Level 6 Shift attempt on Misaka Mikoto and the efforts of Kamijou Touma and Sogiita Gunha to save her, a metallic substance was formed from the clash between Mikoto and Gunha's powers when he made a path for Touma to get to Mikoto. After the experiment was stopped, Gunha took notice of the area was now covered with a strange metal coating.[5][6]
Later, Aleister Crowley retrieved the Shadow Metal since he watched their fight through UNDER LINE.[7]
Toaru Kagaku no Mental Out
Tokiwadai Election Arc
Main article: Tokiwadai Election Arc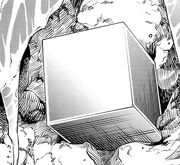 Following the events of the Daihaseisai in September and by the time of Tokiwadai's student council election in October, there had been an increased movement by a group connected to Academy City's previous generation, who used two squares (actually cubes) as their symbol, and apparently sought Shadow Metal, said to exist in the form of cubic crystals.[8][9]
References