Chapter 1
炎天下の中での開始合図 — Commence_Hostilities.
Under the Blazing Sun from the Starting Signal — Commence_Hostilities.
On England, Archbishop Laura Stuart of the Anglican Church holds an online meeting with the Superintendent of Academy City. The topic is about Oriana Thomson, a powerful magician that can elude being seen with ease, and Lidvia Lorenzetti, a "radical" member of the Roman Catholic Church; both are involved in bringing a powerful artifact called the "Stab Sword", a sword-shaped artifact that is rumored to slay any Saint with ease.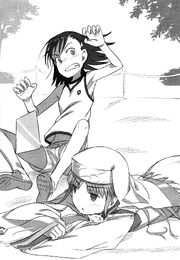 Meanwhile, Kamijou Touma finds himself in a roller coaster of events: bringing A Certain High School to victory after finding them with no energy or will, walking in on Fukiyose Seiri looking for his phone, acting as Index's guardian, and being dragged for a Scavenger Hunt event by Misaka Mikoto. And as when things are settling down, he sees Stiyl Magnus and Tsuchimikado Motoharu. Touma has no idea that he will find himself in a Magic Side conflict once again.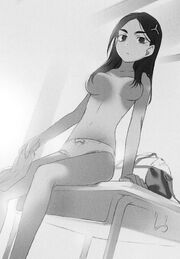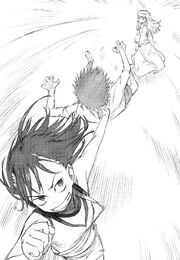 Between the lines 1
Edit
Adapted To
Edit
Characters
Edit
By order of appearance:
New Characters
Edit
Abilities
Edit
New Abilities
Edit
Locations
Edit
New Locations
Edit
Referbacks
Edit
Cultural References
Edit
Unanswered Questions
Edit
References
Edit
Community content is available under
CC-BY-SA
unless otherwise noted.